Dubai residents can now bid farewell to upfront rent payments as a new "rent now pay later" service introduces convenient monthly rent payment options, easing the financial burden and debt management for many expats
Proptech startup Keyper is launching a "rent now pay later" service for Dubai residents, a huge relief for many expats who have had to pay their rent upfront.
"Cheques are archaic – it's the 21st century. The only time you actually use your chequebook is to pay your rent or deposit of the rent," Omar Abu Innab, Co-Founder & CEO of Keyper, told Arabian Business.
"We are taking that away and allowing you to pay by credit card today and, over time, we will also allow direct debit as well."
This service will not only ease the financial burden on Dubai residents who have long had to endure large cheque payments and, until 2022, criminal consequences from bounced cheques, but it will also help with wealth and debt management and enable them to pay their rent as soon as their salary comes out using Keyper's simplified platform.
"This will benefit both tenants and landlords. When you look at the US and UK, tenants pay their rent and get paid on a monthly basis. In the UAE, this isn't the case," Abu Innab said.
Around 90 percent of people pay their rent in Dubai between 1 to 4 cheques, but almost 100 percent of them receive their salaries on a monthly basis, he explained. Because of this, debt management can be difficult for many residents and securing the cheque amount, especially the initial cheque, can be a "cash burden."
"There's a mismatch between the time their salaries are paid and the time they pay their debt. So this is a problem we need to solve for the tenants' side."
How does it work?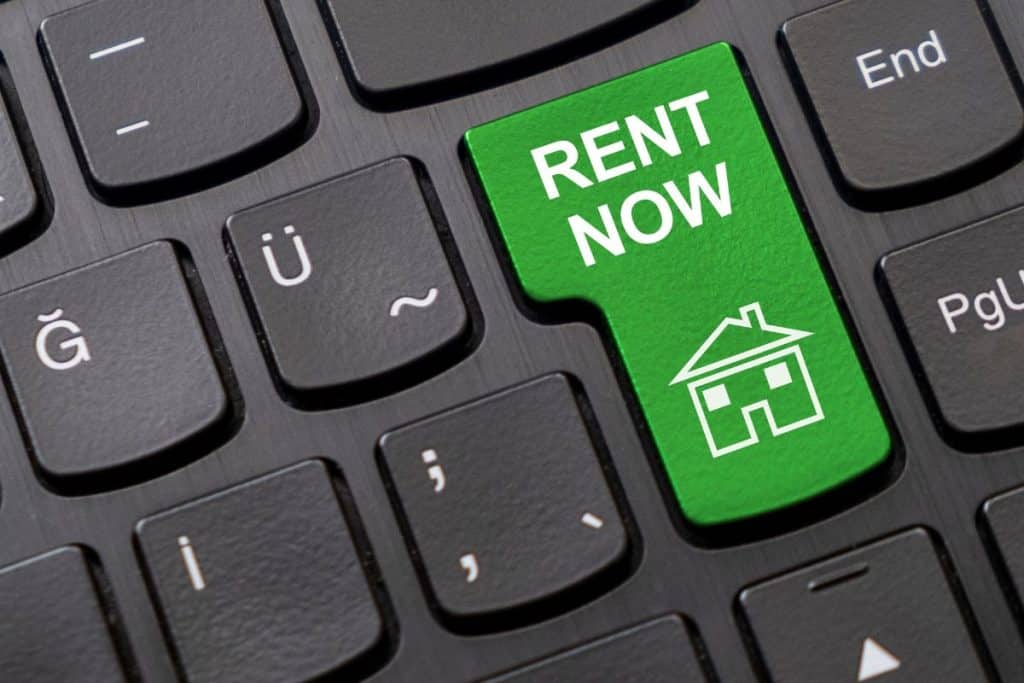 To rent a property in Dubai, one must commit to a one-year tenancy contract and agree to pay the rent in one, two, or four payments, meaning that they need to submit these in cheques – either paying the full amount upfront or gradually splitting it into one, two or four payments.
Moving into a new apartment often entails having to pay for moving costs, real estate agency or broker fees, and the deposit, as well as the first cheque payment.
Under this new rental payment service, tenants will have greater financial flexibility by being able to spread their rent payments over a 12-month period instead.
Once a tenant accepts their new monthly rent, they will go through an approval process and be digitally onboarded to the Tenant Dashboard where they can easily track their payments, add new credit cards, and access their tenancy contract.
"Our product is interest free. For tenants, a lot of times when they want to pay in 1 or 4 cheques, there is still a 10-15 percent premium they are willing to pay, not in the form of interest," the CEO said.
Landlords who would prefer to receive their money upfront will rarely agree to 12 cheques, even when the tenant proposes a higher price.
"We're just following market standards. Even when you're looking at an apartment, you see the listing price being the lowest that there is but that's only the one cheque price. But then if you say you want to pay it in 4 payments, the landlord may agree and say that you need to add AED 10,000 to that. If you ask for 12 payments, they will most likely say no," the CEO said.
Keyper will only be accepting new tenancy contracts initially as the contract will need to be adjusted based on the "rent now pay later" terms which was not previously available.
What's in it for landlords?
In addition to benefiting tenants, the service will also benefit landlords. By allowing tenants to pay their rent in 12 instalments, landlords will most likely experience improved tenant retention rates and reduced default rates, according to the company.
The monthly payments will reduce the risk of late or missed instalments and through the Keyper Investor App, landlords will have the option to receive an upfront payment for the annual rent at a discounted rate, giving them immediate access to cash flow while eliminating their default risk. This also eliminates failed payments due to cheque errors in signatures or information or bounced cheques.
"From the landlord's perspective, they are indifferent because we pay them to money upfront so they are getting the same amount of money and we take away the default risk," said Abu Innab.
"It's a win-win situation for both tenants and landlords."
However, if a tenant decides to break their contract halfway through their tenancy, they may be subject to cancellation fees and a notice period.
"We would have to make arrangements with the landlord because if we have paid them the yearly rent upfront then we may need to ask them to let us re-rent the unit for another 12-month period and we will pay them the difference," he added.
"We will need to negotiate with the landlord, but on the tenant side, it is just standard practice."
The service will be officially launched in July 2023 and will be the first of its kind in Dubai.
Keyper has plans to expand across the rest of the UAE, namely Abu Dhabi, but it will only be available in Dubai for the foreseeable future, Abu Innab said.